NoobSquad Members!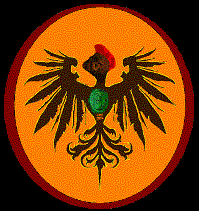 Grand Royal Noob Emperor, Admiral of The High Noobie Seas,
Marshall of The Noobie Skies, Bearer Of The Golden Staff of The Green Man,
Commander Of The Noob Air Rescue Service, King Of The Potato Men,
Father To All Nooblets, Guardian Of The Sphinx and General Major Noob:
Sir Spooksprings N.I.P., N.U.B, N.O.B., S.N.U.B., N.A.R.S., O.B.N.

Master of Noob Fun and Noob Trips to Noobania (& backagain):Harlequin Monkey Boy III

Vice Noob Of The Noobie Pking Pk Army: Sir General Noobalot

Master Cabbage Armerer: Lemhen the Leprechaun

Vice Noob Of The Noobie Airforce: Sir Marmaduke Fruitytash

Vice Noob Of The Noobie Navy: Murphy the Trawler

Master Of Noob Magic: Proffessor Noobdini

Master Herder of the Nooblets: Shep the Sheepdog

Inventor Of All Inventions: Proffessor Noobalus

Spirit of Spirits: See Through Jim

Keeper of the Kings Cabbages: Farmer Fred

Guardian of the Royal Rune Medium Potato Poop Pot: Jeeves

Prince Of Darkness & NSS Commandant: Jeramius Noob-Hoffwad

Commander of The Blarney Stone: A Gaggle of Long Legged Lumbridge Leprechauns

Noob Sergeants: Sgt Stryker, Redrum Frank, Hawaiigopher, Noobgirl88, Matt 21164, Zeldafan167, Dragonkcyrus, Cardern, Garrettdude5, Inu-Y-Asha, Frizoid, Muscular Ape, Mini Freak, Wepk, Davey Coops, SDK Britian, Inexcess, Street 2002, Muffin Attaks, Trader99, Pkxx, Makar167, Xytor, Daniel Hagan, Sharky87, Solidus Snake, Celestialorb, Toooon, Warlord7546, Lindeboom, Myth Gem, Waazawolf.

Noobs Knights: Kirzath, Zach3690, Alpha Female, Henzy34, Zilla 55, Jonathan God, Illuusiomies, Nat I, Teren Weasly, Toxic Bows, Firestream, Noobn choob, Rec231, Rick45, Dontblink2, Niko9092, Yuki, Edge2, Joe Slayer, Hunted You.

Noob Squaddies: DJ Hassan, Da_Mole, Makar167, Ross2452, Tooterscythe, Squin, Toooon, Acidburn138, Yuen baio, Karen Carico, Warlord, Ogre Lord, Lil Explorer, Jheramiah, Alalkala, Legolasguy88, Greek Blade, Fishboy4532, Once, Killcannon, Darkstar0889, Jake8, Ball Rot, Speceduhh, Scream, Rat Racer550, Sheebo, Krill2649, Makar167, Noremac01, Puremartini, Soda killer, Fetus pie, George102, Grillkill, Slimalexa, Roy1100, Malavonz, Lil soljah, X Mining God X, Lord Braska 4, Blade124798, Noosprite, Pkripcord, Bad Killers, Unknownboy, Nightmare276, Mighty212, Ale9999, Hits 9d9, Henry Hinn, Qwerton II, Camdelit, Biker08, A Green Leaf, Shawn333, Death Sabre, Eminem11, Mad Range 11, Garlic C, 2 Ring, Money Maker, Flying Fruit, Zora Fof, Rampage 2000, Caster 582, Prule846, Death Zero, Charzzlm2, Craig ROA, Madzola, Flying Boy, XPV, Redman, Tarter, Sam 74, Julian 581, Sinagog, Best Bny, Fungi & Feesh, 3 Way Call, pureadam1, Beaver Built, Freak e Pure, Lil Fker, Non Thinker 2, X Drummer X, redman126, Stalker Joe, DarxSparx, Kamickalo2, Rune Monkey4, Billbo578, Crazy Phantom, Em-Lost, Sir Roskis, Denvin, Infomesh3, Skuller Main, Sah +71, darkguy123, odie2088, crazey4u22, gydot, JWP2094, CheeseDwarf, Kwry10, horseguy250, Sir Clay Pot, Zeldadmx, bofhnoob, Cabbage_nub, King Of Lodis, Ilovemycar, B R A E, Fallen Leaf, Wolfman850, Pilliy, Poiuy123, Chengmt, eminem111, darksabre90, Dispose, Ritifo, Lucky 200000, Poopchunks69, DoggieKing, Lumme, MrExclusive, Qarklaw, DarkSabre90, Jester97, Mighty1313, frogg96255, lucky200000, Bulker, Airdoo, Noobfused.

Noobie Pooper Scooper: Dizzee Chr, Edge 2.

Noob-Founders: Kadie & Sir Gaz, Chronokarl.

Want your name and rank listed? Join us!