Back To Main
*** BOTANICAL KEY TO UMBELLIFERAE / APIACEAE ***
*** OF THE BRITISH ISLES (Clapham, Tutin, Moore) ***

Reproduced without permission Aug 2012 from 'Flora of The British Isles' 3rd Ed.
This is a placeholder key until I can get round to building an interactive key one
with diagrams, for those illiterate in botanical Latin.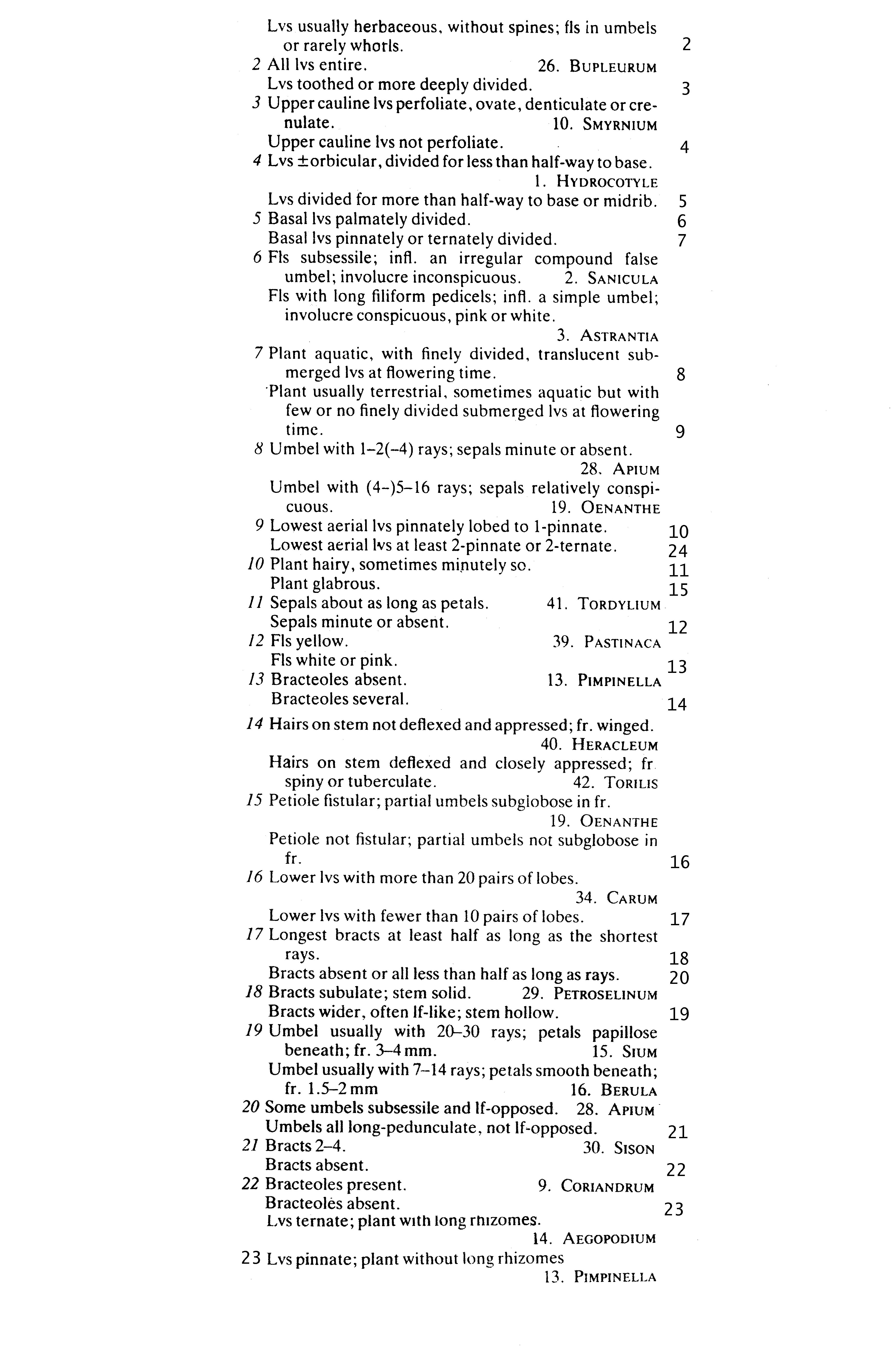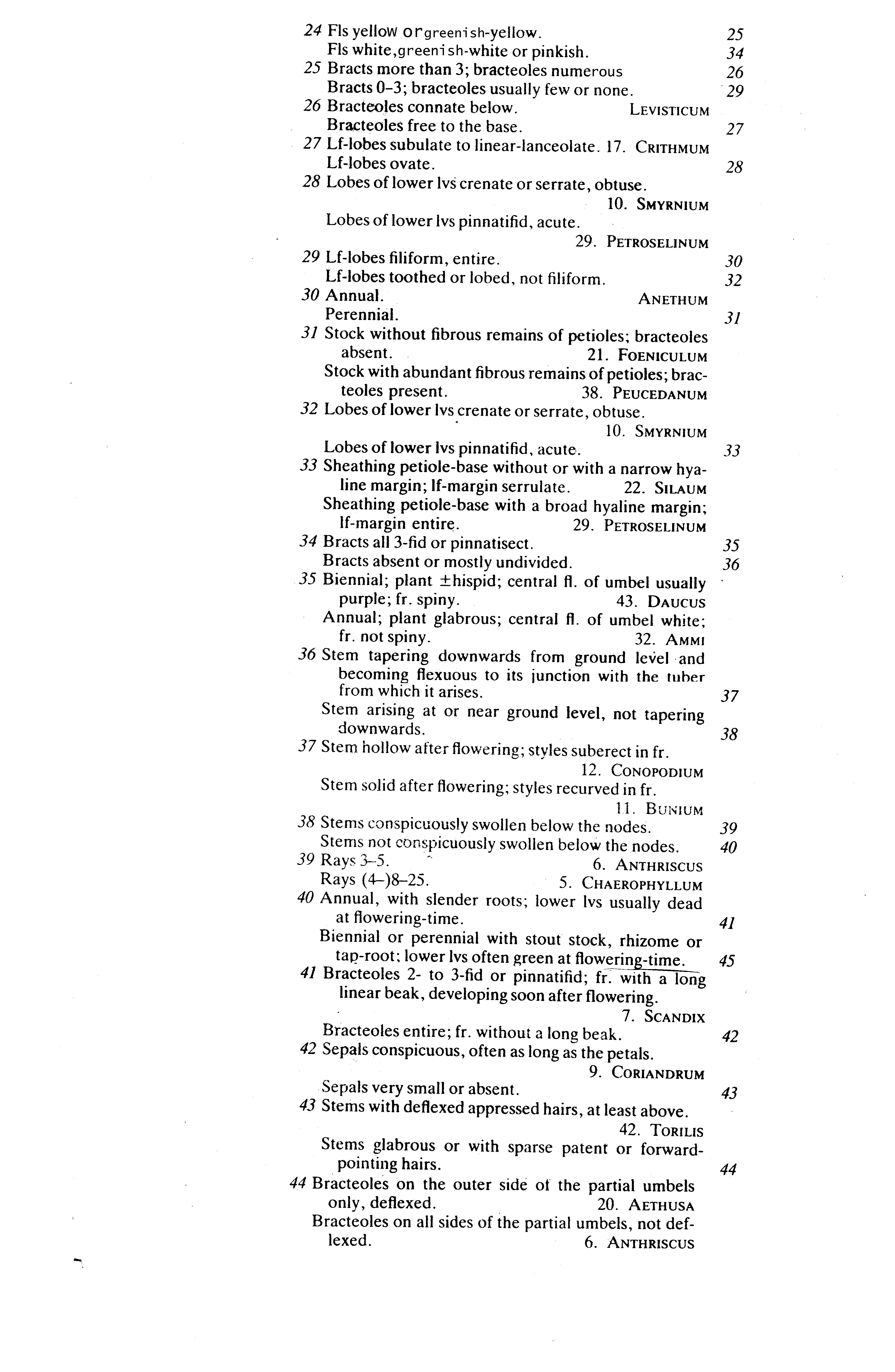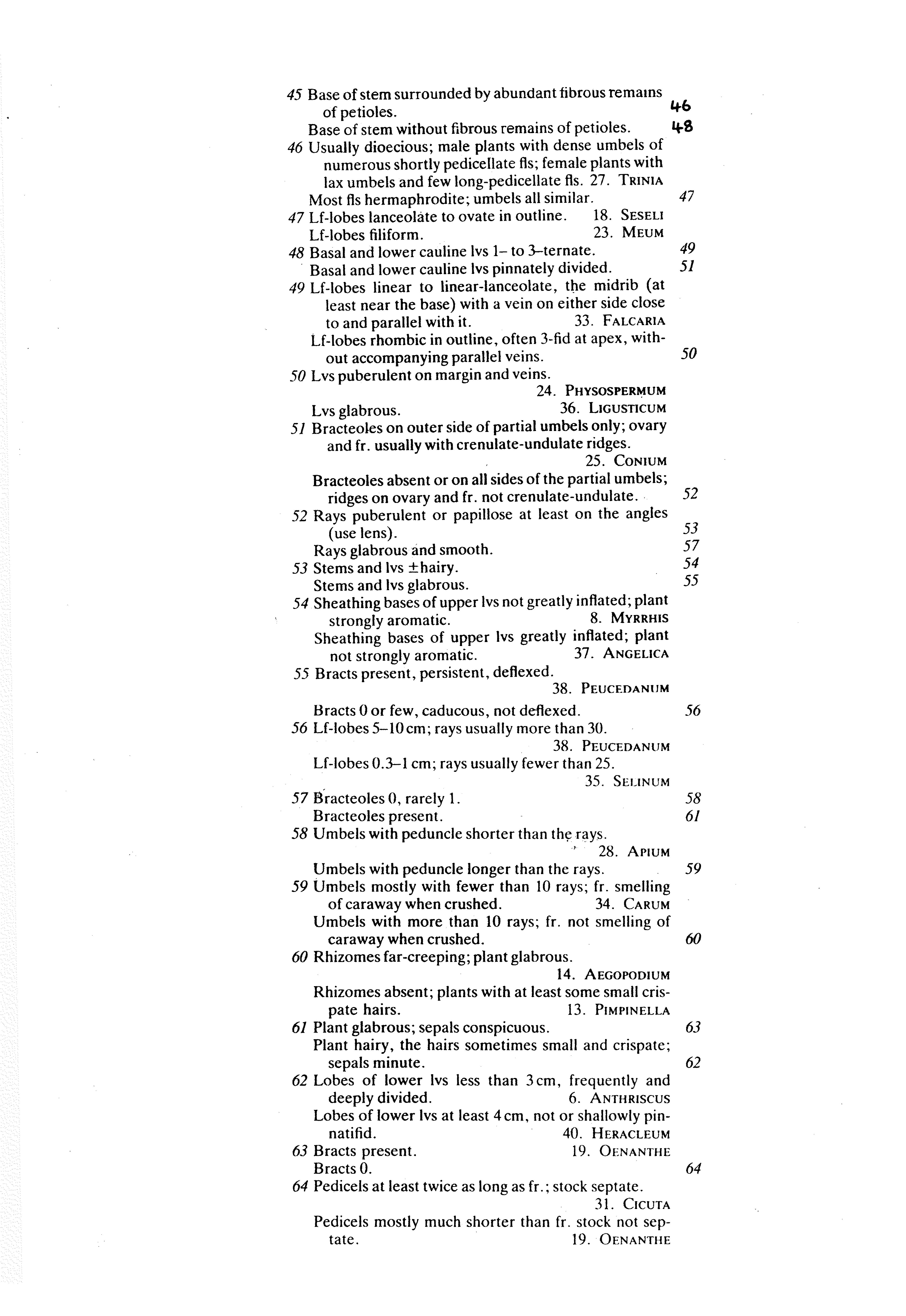 'Online Guide to Umbelliferae of the British Isles' Compiled by James M Burton 2002.